Graphic Design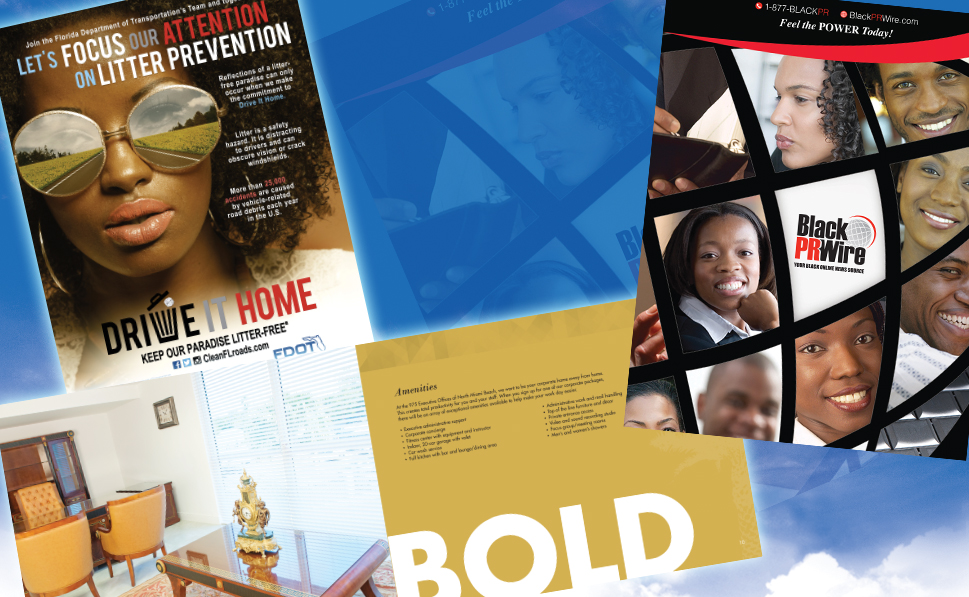 A creative team of professionals work cohesively to develop fresh and cutting edge campaigns using state of the art Macintosh computers and creative software, including Adobe PhotoShop, Illustrator, Macromedia Flash, and much more. Some of the many services offered include:
CORPORATE LOGOS
Our logos are always a go! We develop creative and dynamic logos that help your target audience to immediately identify your organization.
COLLATERAL DEVELOPMENT
We let your design shine! We create and develop letterhead with your selected logo, brochures, newsletters and special publications that will help your organization shine!
PRINT ADS
We develop ads that are meant to be in print! We create, layout and design creative print ads that will make a lasting impression.
SIGNAGE
We keep up with the signs of the time! We develop signs (both promotional and directional), banners and creative products in order to get your target audience to notice your service, organization or program.