Public Relations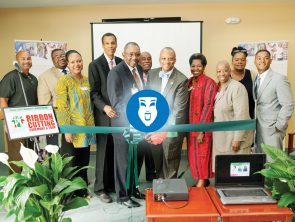 An energetic and dynamic team of PR practitioners is committed to helping clients to maintain goodwill with their publics and obtain the publicity they need to soar to the next level. Some of the many services offered include:
MEDIA STORIES & ARTICLES
We have the write stuff! From media releases to feature stories, to articles and editorials, we develop exciting newsworthy promotional information for the electronic and print media in order to garner publicity in your targeted audience.
COMMUNITY OUTREACH
We know and speak to the community like no one else. From grassroots organizations and civic groups to public opinion leaders and elected officials, to target niche groups, we provide a direct hit to penetrate your message in specific communities.
PUBLICITY
We ensure that it's all in the image! We serve as your publicist, outline your promotional campaign, represent you at meetings, and enhance your image to the public and private sector like no one else can.
DIVERSITY TRAINING
We are dynamic with diversity! We organize and lead interactive diversity training workshops designed to meet the needs of client multicultural audiences and staff.
Testimonials
While we were used to working with a lot of ad agencies for different parts of our campaigns, last year, after a refreshingly successful ad campaign by these guys, we've decided to handle all of our activities to them!