Advertising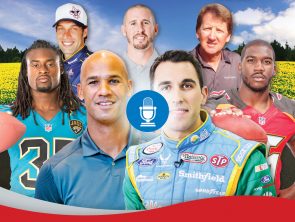 The advertising team goes above and beyond the call of duty to help you gain the visibility you need! Some of the many services offered include
PRINT ADVERTISING
We create ad-citement! It is our business to create, design, and place eye-catching ads as part of our comprehensive marketing campaign that seeks to develop, enhance and maximize exposure for you, your services, and events.
RADIO ADVERTISING
We create sound campaigns! Our creative team writes and develops exciting radio scripts, commercials and jingles that can be heard on radio stations nationwide.
TELEVISION ADVERTISING
We believe that seeing is believing! We write, create and develop exciting TV scripts for videos and commercials that can be seen nationwide.
FOCUS GROUPS AND TESTING
We focus on your needs to make the difference of a lifetime! We plan, conduct, lead, and implement small and large focus group sessions to test our award winning advertising campaigns among various target audiences. We even have a focus group room in our corporate facility!
MEDIA BUYING
We can help you buy ad space in just about every place! Sonshine Communications has the media buy experience and the staff to make your media campaign not only the most cost-efficient, but one that is heard and seen by the people you want to reach. With our strategies and contacts, we generate the most impressions and points possible within your budget. Our media department has placed well over $6 million in radio, television, print and outdoor with clients such as the U.S. Census Bureau, U.S. Army Corps of Engineers, U.S. Secret Service, U.S. Marshals Service, Florida Department of Health (Anti-Tobacco, HIV/Aids Prevention, Closing the Gap, H1N1), Florida's Executive Office of the Governor, and the South Florida Water Management District.
Testimonials
While we were used to working with a lot of ad agencies for different parts of our campaigns, last year, after a refreshingly successful ad campaign by these guys, we've decided to handle all of our activities to them!