Marketing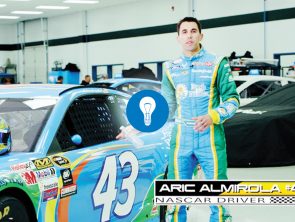 The marketing team is the link between Sonshine and its prospects and clients. Everyday, a talented team of creative marketing professionals work diligently to brand clients in the hearts and minds of their target audiences, using strategic sales and marketing techniques. Some of the many services offered include:
BRAND MARKETING
We ensure it's all in the image! We use a number of marketing techniques to brand you in the hearts and minds of your target audience.
CREATIVE TAGLINES & SLOGANS
We're sensational at developing slogans! We brainstorm on potential taglines that will help you obtain top of mind awareness among your target audience.
MARKETING PLANS
We plan it out like no one else! We develop comprehensive marketing plans outlining creative strategies and timelines to help you reach your goals and objectives.
CONTRACT DEVELOPMENT
We develop contracts that make an impact! Our creative team works cohesively to develop a winning proposal that will make a dynamic first and lasting impression.
CREATIVE COPY WRITING
We write to excite! We develop copy for newsletters, brochures, flyers, websites, etc. for a wealth of promotional campaigns.
SURVEYS
We develop surveys with quality, substance and style! We help implement your campaign and project with print and electronic surveys and questionnaires designed to obtain effective results that provide a dynamic impact.
SPECIAL PROMOTIONS
We put our team in motion to help you get promotion! We know that promotion is the best way to get noticed! So, we promote you, your group and/or organization for the optimum and best coverage in local, regional, or national markets.
Testimonials
While we were used to working with a lot of ad agencies for different parts of our campaigns, last year, after a refreshingly successful ad campaign by these guys, we've decided to handle all of our activities to them!